The Crystal Tea Room
The Crystal Tea Room is situated in the heart of Philadelphia just steps away from City Hall. Upon arrival, guests will directed to the atrium to enjoy butlered cocktails. The glassed soaring atrium is an indoor conservatory featuring a fountain and greenery providing a year round "outdoor atmosphere" with no threat of weather. Then, Restaurant Festival guests proceed into the heart of the Crystal Tea Room featuring carved columns and opulent crystal chandeliers making this ballroom timeless. This is where you will experience Philadelphia's top restaurants all under one roof at a very affordable price. You can also expect some delicious cocktails, amazing craft beers and an assortment of national and international wines.
The grandeur of The Crystal Tea Room is sure to take your breath away, while creating an unforgettable Philadelphia Wine & Cocktail Festival. The most elegant of settings, matched by impeccable personal service and attention, combined with over 20 years of event expertise creates a truly unforgettable experience for you and all the foodies that make up this wonderful city.

Address & Ride Info
100 E Penn Square, 9th Floor
Philadelphia, PA 19107
Get a FREE Ride! (Up to $20)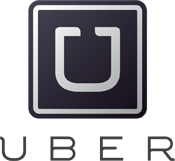 Get $50 in Complimentary Rides!

(Code = EVENTS)
New signups only. If you are coming from Center City, your ride will most like be free - or very close to it!